State Fair Fun Sessions:
The library will host fun/work sessions on Thursdays in July for you to learn to do projects you can enter in the state fair.
In recognition of the state's 150th celebration, there are going to be a number of special projects honoring our heritage and what kids in earlier generations did for fair projects. Some of them are ones we will work with, others are regular state fair projects. Choose your project and come to the library and create something that you can enter in the state fair. There will be workshop boxes with supplies for the different projects, and we will have everything you need except a bar of Ivory soap if you want to carve. Kids will be working on various projects at the same time. You can come and go as you like. Watch the schedule for times the sessions will be held. Following is a detailed description of each of the projects we will have available.
Cup Stacking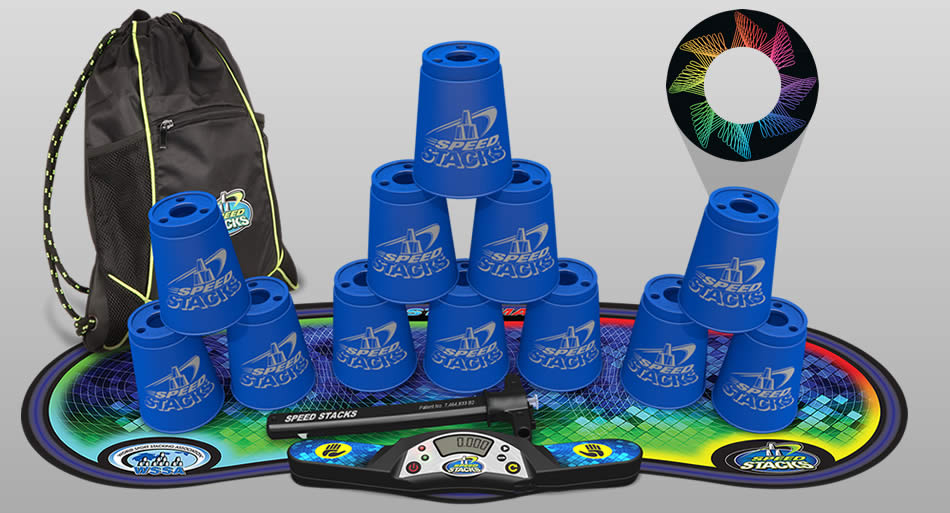 There is a competition at the state fair to see who can stack cups the fastest in a certain
order. Believe it or not, there are competitions all over the country about cup stacking. We have the official cups here that you can practice with, and a timer. We will also have a video that shows you how to do it. There are certain rules you must follow. You can come in and practice, compete against yourself and your time, or a friend! Here's what the state fair manual says:
CUP STACKING COMPETITION
Each pre-entered competitor qualifies for a 2017 Education Competitions T-shirt (maximum of 1 per year) and complimentary admission ticket to the State Fair (maximum of 1 per day of competition).
Rules and Entry Information
1. The cup stacking competition will be grouped into three divisions:
Grades 3-5
Grades 6-8
Grades 9-12
2. Cup stacking involves stacking 12 plastic cups into specified pyramids and then unstacking the cups and putting them back into the original single stack of 12 cups. The cups will be provided so all students will be using the same type of cups. One website with video instructions on cup stacking is http://www.speedstacks.com/about/learn_how.php.
3.
The cup stacking competition will take place in the Education Exhibit Area in the north end of the Fonner Concourse.
4. Students may compete any time between 8:30 am and 4:00 pm on Saturday, August 26 and Sunday, August 27.
5. Students will be allowed one practice run in addition to two timed runs. The times of both runs will be recorded, but only the best time will count, except in the case of ties, in which the second best times will be used to break the tie.
6. The stacking event that will be used in 2017 is the Cycle. This Cycle is a sequence of stacks in the following order: a 3-6-3 stack, a 6-6 stack (two pyramids of six cups stacked up and down into one column containing the twelve cups), and a 1-10-1 stack (one cup on each side with a pyramid of ten cups in the middle, down stacked in columns of 3 cups, 6 cups, and 3 cups.)
7. Rules:
a) Students may work from left to right or from right to left, but must work in the same direction the entire time.
b) To down-stack, student must return to the first stack used to up-stack.
c) Students may have their hands on only one stack at a time in the up-stack, but in the down-stack it is okay to touch two stacks at the same time.
d) In the up-stack, fumbles must be corrected immediately. Each previous stack must be standing before moving on. In the down-stack, if cups fall over, continue and correct the fallen stack when it is reached.
8. The students with the best times in the 2-day period will receive their awards during the final awards ceremony on Sunday, August 27. Entry forms must be received by Saturday, July 15. See award information on Page 3
Here are just a few vintage quilt patterns that women used for generations. The quilts did not always use just two different patterns, (Like white and black) but made many different combinations of colors. There are many more patterns.
We have many different scrapbook papers and magazines with color pictures and illustrations, that you can use to cut out quilt block pieces using a pattern that your great grandmother might have used. We will have several different patterns, or you can research them yourself or re-create a quilt pattern from an old quilt from your family.
A NEBRASKAland Competition
Try your hand at writing one of the quotes below for your age division.
Rules and Entry Information
1. The competition will be divided into four divisions for judging: 
2. Students in Grades K -- 2 must use hand printing. Students in Grades 3 -- 12 must write in cursive. New this year: If students in Grades K – 2 wish to use cursive, they can are welcome to enter the Grades 3-5 competition, too, using the Grades 3 – 5 excerpt for cursive..
3. The excerpt for Grades K – 2 is taken from Stories of the Sioux by Nebraska author Luther Standing Bear.
"Maybe the game had gone elsewhere, and maybe the people just moved the camp to a fresh green spot, for the Sioux loved pure water, pure air, and a clean place on which to put their tipis."
The excerpt for Grades 3 -- 5 is taken from Land of the Spotted Eagle by Nebraska author, Luther Standing Bear.
"Training began with children who were taught to sit still and enjoy it. They were taught to use their organs of smell, to look where there was apparently nothing to see, and to listen intently when all seemingly was quiet. A child who cannot sit still is a half-developed child."
The excerpt for Grades 6 -- 8 is taken from My Antonia by Nebraska author, Willa Cather.
"I slept that night in the room I used to have when I was a little boy, with the summer wind blowing in at the windows, bringing the smell of the ripe fields. I lay awake and watched the moonlight shining over the barn and the stacks and the pond, and the windmill making its old dark shadow against the blue sky."
The excerpt for Grades 9 -- 10 is taken from My Antonia by Nebraska author, Willa Cather.
"On some upland farm, a plough had been left standing in the field. The sun was sinking just behind it. Magnified across the distance by the horizontal light, it stood out against the sun, was exactly contained within the circle of the disk; the handles, the tongue, the share—black against the molten red. There it was, heroic in size, a picture writing on the sun."
The excerpt for Grades 11 -- 12 is taken from My Antonia by Nebraska author, Willa Cather.
"I was something that lay under the sun and felt it, like the pumpkins, and I did not want to be anything more. I was entirely happy. Perhaps we feel like that when we die and become a part of something entire, whether it is sun and air, or goodness and knowledge. At any rate, that is happiness; to be dissolved into something complete and great. When it comes to one, it comes as naturally as sleep."
4. Paper for all divisions should measure 8 ½" x 11" and have no decorations or holes for binders.  Grades K -- 2 may use paper with a dashed middle line to help in uniform printing of letters. Rule change for Grades K-2 Page 24 of 42  For Grades 3 -- 8, lined penmanship paper is suggested, but unlined paper is also acceptable. If penmanship paper is not available, paper from an 8 ½" x 11" white legal pad works. Such paper can be found in many stores carrying office supplies including discount stores like Walmart. Paper that is NOT acceptable includes filler paper with holes, paper with a dashed center line, paper from a spiral notebook, and colored paper.
5. For students in Grades K-2, pencil is recommended. Students in Grades 3 – 12 must use blue or black ink. Ball point pen is recommended, not a felt tip pen or a fountain pen.
6. The entry should not be mounted on construction paper, poster board, or any other material.
7. Judging criteria include:
a. Correct formation of letters,
b. Even spacing between letters, words, and lines
c. Appropriate margins (at least 1/2 inch on all sides of the paper).
d. Adherence to one method of writing e. Exactness to excerpt presented (punctuation, no omitted
words, no misspelled words, etc.)
8. Schools may have any number of entries in penmanship, but a maximum of one entry per student will be accepted.
9. Student's name, grade, and school must appear on the front, top right hand corner of the entry. This information should not be a sticky label attached to the entry, but rather handwritten by the student directly on the paper. See pages 3-4 for information on awards, entry, delivery, and return options. Note that the completed penmanship entries are due on July 15 again this year
ZEN COLORING PAGES
Inspired by nature or completely from the imagination, zen drawings are often repeated patterns and the coloring style is known for its soothing properties. People find that coloring a zen or "zentangle" coloring page is relaxing and calming because you just kind of "lose yourself" in coloring the repeated shapes and patterns. We will have a lot of different kinds of designs and colored pencils and markers to color them. Here are a couple of illustrations of this style.
A "NEBRASKAland" Competition
Rules and Entry Information
1. Entries will be grouped and judged in the following divisions: 
2. The theme of the essay for students in Grades K-2 and Grades 3-5 is: Celebrate Nebraska. The theme for Grades 6-8 is: My Favorite Nebraska Season. Students should pick their favorite season and explain why it is their favorite. The theme for Grades 9-12 is: Nebraska—Love It. Students should write a persuasive paper that either encourages someone to visit Nebraska or encourages them to relocate to Nebraska. Focus on one or the other, not both.
3. Essays should use good essay form with an introduction previewing three main points, followed by discussion of the three points, and a conclusion summarizing the main points.
5. There is a maximum of one essay per student.
6. Each competitor must prepare his or her own essay. Any quotations or copyrighted material used in the writing must be identified. Entry must be double spaced, written in ink, or typed on one side of the page. Handwritten entries must be legible. Student's name, school, and grade must appear on the front, top right hand corner of the essay.
Essays for Grades K-2 shall have a minimum of 50 words and a maximum of 200 words. Essays for Grades 3-5 shall have a minimum of 100 words and a maximum of 250 words.  Essays for Grades 6-12 shall have a minimum of 150 words and a maximum of 300 words.
8. The Nebraska State Board of Agriculture shall have the right to edit, publish, or otherwise duplicate, any essay or poem entered into the competition, without payment to the author. Essays will not be returned. See pages 3-4 of the state fair manual for information on awards, entry, and delivery options.
SOAP CARVING
Years ago, every young boy carried a pocket knife, and in his spare time, he often "whittled" pieces of wood to carve things.
They also carved chunks of homemade soap into objects and figures because it was soft and easier to cut than wood. We'll first show you how to carve an animal shape by practicing on a piece of floral styrofoam first. You must be responsible with using a paring knife, which we will have for you to use. When you are ready, you can start carving your bar of Ivory soap that you must bring from home.
One method people use to carve 3-dimensional shapes is what is sometimes called the "jigsaw" cut method. In the fish shape below, the flat outline is cut out first.
Then you start rounding off the edges and creating the inner details, taking some areas back more than others and adding texture. You have to work slowly and not get too hasty or carve with too much pressure, or the soap will break. You are better off to choose a shape that is pretty simple without a lot of little things sticking out that can break off easily. The finished fish below could have started out with the jigsaw cut, then the sculptor shaped and refined it to look more realistic. For finishing touches, you can use your fingers and a little bit of water to "polish" it and smooth the surface. It can almost look like marble when you're done.
EGGSHELL and PAPER MOSAICS
Mosaics are works of art that are made by gluing many small pieces of colored tile or other material, even paper, to a surface. Usually a little space is left between each tile or piece, and in the case of ceramic tiles, a gluey substance called grout is spread in between the pieces.
When you make an eggshell mosaic, you use food coloring or even Easter egg coloring dyes to color the eggshells. Then the shells are broken into smallish pieces and glued onto a stiff surface like matboard in some kind of design which you sketched onto it.
The picture above is a very simple design, but you can see how the shells are broken into small pieces and glued onto the matboard.
You can make very complicated designs, too.
A paper mosaic uses the same idea of tearing small pieces of colored papers and gluing them onto a piece of paper or matboard. Below are examples of a torn paper mosaic: Can you see the animal in the first one?
In the mosaic above, all the purplish colors are exactly the same shade; all the blues are the same shade, an all the light greens are the same. In the mosaic below, there are lighter and darker shades of each color that make the areas really interesting. That's because the torn colors were selected that had various shades.
SCHERENSCHNITTE CUT PAPER ART
Scherenschnitte is the German word for "cut paper designs." We will have many ideas for patterns for you to try, or you can design your own.
SCHERENSCHNITTE SNOWFLAKE COMPETITION
Rules and Entry Information:
1. Competitors will be grouped into the following divisions:
Grades K-2
Grades 3-5
Grades 6-8
Grades 9-12
2. The entry consists of a snowflake cut from paper. The snowflake can be any size from 3"x3" square or 3" diameter to 9"x9" square or 9" diameter.
3. Snowflakes may be cut using a scherrenschnitte pattern or freehand from folded paper.
4. Snowflakes should be not be mounted on paper or posterboard as they will be hung individually.
5. Snowflakes are to be submitted individually each in its own plastic page protector. To identify the artist, include a piece of paper containing the student's name, grade, and school with the snowflake in the page protector. Snowflakes will be displayed in the page protectors and the page protectors will be returned to the students with their snowflakes.
6. Each student may have three (3) entries in this category. There is no limit on number of entries from a school.
See pages 3-4 of the state fair manual for information on awards, entry, delivery, and return options.
BRICK ART COMPETITION
Rules and Entry Information
1. Entries will be grouped and judged in the following divisions:
Note: The Education Department reserves the right to divide or combine divisions depending on entry numbers.
2. The entry will consist of a piece of art created from LEGO-type bricks following the theme: Celebrating Nebraska's Sesquicentennial.
3. The artwork may be a sculpture or a flat picture. No commercially designed kits may be used. For example, if a student chooses to build a tractor, it must be the student's own design, not one created by a building toy company.
4. Each student may have one flat picture entry and one sculpture entry for a total of two entries.
5. Entries will be judged on creativity, representation of the theme, neatness, and overall effect.
6. Student's name, grade, and school must be securely attached to the entry in some way.
7. To protect the entries, they will be displayed in a glass case at the fair.
8. New this year: each student who has a brick art entry will receive a Lego gift. See pages 3-4 for information on awards, entry, delivery, and return options.
Here's an example of a health poster someone made.
Rules and Entry Information
1. Entries will be grouped and judged in the following divisions: Grades 3-5
2. The entry will consist of a 14" x 22" poster (half sheet of standard poster board). Poster may be designed in either vertical or horizontal format.
3. The poster should present a message promoting health. It can relate to any aspect of health such as healthy eating, eye health, hygiene, dental health, exercise, abstinence from tobacco, drugs, and alcohol, etc. The purpose of a poster is to call attention to a subject. Poster must focus on only one idea.
4. Poster should have an eye-catching illustration and a message in words. The illustration can be either hand-drawn, clipart or a photograph printed from a computer. The poster itself should not be printed from the computer. Computer generated posters are entered in Computer Graphics.
5. Poster should convey the message in as few words as possible. Let the illustration do the talking. Do not put lists of health tips. Try to create a catchy phrase. An appropriate number of words would be seven to ten.
6. Any medium can be used: crayon, markers, computer graphics, ink, watercolor, paint, cut paper, stick on letters, etc. Poster must be flat and not have any 3-dimensional objects attached.
Idea: simple, clear message, appropriate for a poster 
Lettering: appropriate size in proportion to art, spaced evenly, all
letters at least ½ inch from all edges of poster, readable from a distance, neatly done, and easy to read 
Arrangement: makes good use of entire poster space without being too crowded.
Color: use of bold and contrasting colors, neon-bright colors are generally not appropriate 
Quality of construction: neatly done, pencil marks erased, no visible glue, etc. 
Completeness: poster contains both lettering and illustration(s)  Overall effect: Eye-catching
8. Place the student's name, grade, and school on the front of the poster board. This information does not count as part of the word total.
9. The Nebraska State Board of Agriculture shall have the right to edit, publish or otherwise duplicate any items entered in the competition without payment to the student. See pages 3-4 for information on awards, entry, delivery, and return options.
TISSUE and CREPE PAPER FLOWERS
There weren't floral shops always very close years ago, and maybe the garden was bare of flowers, so for a special occasion, people made paper flowers out of tissue paper or crepe paper. They are pretty easy to do, and really look nice. The photos below show how to make tissue paper flowers.
Crepe paper is what we often use for streamers today. It is kind of crinkly-wrinkly, and it will stretch a little. That is how you can make the petals of flowers look very realistic! Just stretch the outer edges of each petal and they will kind of curl either inward or outward.
PAPER WEAVING
Instead of using yarn, you can use strips of paper to create designs.